Lipo B12

Injections
for Weight Loss
Lipotropic B12 Injections
In recent years, lipotropic B12 injections have started gaining a lot of traction. Safe, effective, and potent, these injections target fat deposits and help the body get rid of them. When taken in conjunction with a customized diet and exercise plan, lipo B12 injections help speed up the fat-burning process. Let's understand how this happens. 
Inositol and choline are both part of lipo B12 injections. Inositol, a common type of sugar present in the body, plays a pivotal role in speeding up metabolic processes and reducing blood cholesterol. Choline, like inositol, enables the liver to get rid of waste and prevents the deposition of cholesterol in the body. 
Since lipo B12 injections comprise both inositol and choline, they work incredibly well. People notice a reduction in stored fat, faster metabolism, improved fat burning, higher energy levels, enhanced gallbladder, and liver function, lean body mass preservation, liver detoxification, enhanced nutrient absorption, and increased mental clarity. 
It's important to note that weight loss is ultimately contingent on burning more calories than you consume in a day. You cannot pause your diet and workout efforts and expect Lipo B12 injections to do all the hard work. They're not a panacea; they're simply a weight loss facilitator. B12 injections will make weight loss easier. However, you still need to follow the right diet and exercise routine to achieve optimal results. Check all the boxes off the list to reach your goal weight.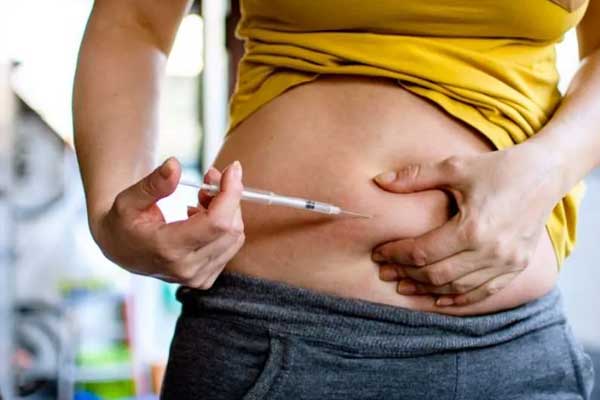 At Weight Loss MD, we use lipotropic injections with active ingredients like vitamin B12, vitamin B6, vitamin B complex, L-carnitine, MIC (a mix of methionine, inositol, and choline), branched chain amino acids (BCAAs), and other beneficial ingredients. 
Lipotropic injections are generally administered in areas that contain significant subcutaneous fatty tissues, e.g., the arm, thigh, buttocks, or abdomen. If your weight loss and management plan includes B12 injections, they will be administered every week. In some cases, biweekly B12 shots are recommended for an energy boost and fat metabolism. 
The exact dosage ultimately depends on the ingredients in the injection. Weight loss is a gradual process. Before you begin your journey with Chioma Okafor-Mbah, MD, dipl.ABOM, she'll help you understand the importance of closely tracking your results and being patient.