Online

Diet Consultation
For Weight Loss
Weight Loss Doesn't Have to be Difficult
If you're struggling with obesity, you may have thought about giving weight loss programs a chance. Most of these programs require patients to make in-clinic visits, which can be intimidating for many. 
If you've developed self-esteem issues because of your weight, you may feel embarrassed to seek help in an office setting. In-person weight programs can be difficult for many other reasons: accessibility, fear of judgment, lack of discretion, and so on. Some patients might even be afraid that they would be judged because they are "not fat enough" to require weight loss medication or join a weight loss program.
At Weight Loss MD, we want to make the weight loss process as simple, smooth, private, and stress-free as possible. By offering online consultations for weight loss, we help you start your weight loss journey without any obstacles in the way. You don't have to drive to a clinic. Simply register online, consult Dr. Okafor-Mbah,Dipl. ABOM, and start implementing gradual changes in your life. 
We believe that nobody should be forced to make big changes. To be successful, the weight loss process must be gradual, systematic, and consistent. By setting a gradual and steady pace, we help you take control of your life and reach your goal weight.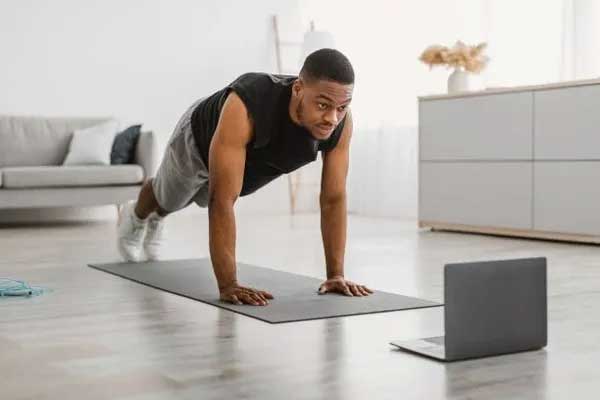 Dr. Okafor-Mbah's Online Diet Consultations for Weight Loss
At Weight Loss MD, we use a personalized approach to weight management. During your virtual visit for weight loss, you'll be asked a range of questions about your weight, age, lifestyle, medical history, exercise habits, diet plans, and so on. These questions will help us develop a better idea of your past progress and current standing. Using this information, we'll develop a weight loss program that yields results.
Since our virtual consultations are held online, you don't have to worry about scheduling conflicts. We'll work around your schedule and set up consultations you can easily attend. Our goal is to help you reach a healthy weight without dangerous surgery, excessively restrictive diets, or intense workouts.
Balance is key.
When people follow aggressive fads, they overwork themselves and get burned out. While you may achieve good results for a few weeks or months, you'll struggle to sustain your efforts in the long run.
Humans aren't machines; they cannot and should not follow robotic routines that push them to the brink of utter exhaustion. We stay away from aggressive plans that do more harm than good. Instead, our team focuses on balance in every aspect of the weight loss journey: weight loss medication, diet, exercise, supplementation, lifestyle, and so on.
By setting the right pace, we help you safely shed excess weight and restore your health. Since our efforts are consistent, not rushed, we make it easier for you to sustain new habits. Enjoy a significant improvement in your quality of life, physical health, mental health, and happiness.
Take the First Few Steps Toward a Healthier Life