FDA-Approved

Weight
Loss Medication
The Rise of FDA-Approved Weight Loss Medication
In modern times, weight loss is perhaps one of the most contemplated health topics. With obesity on the rise, doctors, nutritionists, dieticians, trainers, and just about everyone in the health industry is focused on finding the "weight loss panacea". In reality, there's no such thing. 
Weight loss is a gradual journey; it's a miscellany of different practices that collectively help people lose weight and maintain their goal weight. At Weight Loss MD, we believe that diet and exercise are the two most important weight loss tools. However, they must be supplemented with additional tools that aid the weight loss process. 
FDA-approved weight loss medication is a safe and effective supplemental tool that makes it easier for people to lose weight. Semaglutide and tirzepatide are excellent options. When combined with a healthy, balanced diet and a customized workout routine, FDA-approved weight loss pills control high blood sugar, lower blood pressure, and speed up the weight loss process. 
Semaglutide increases the amount of insulin released by the pancreas and decreases the amount of glucagon(a hormone made in the pancreas that raises blood sugar levels) released by the liver. When this collective action occurs, hunger levels decline, and energy levels rise. Tirzepatide works similarly. It reduces blood sugar levels and generates a feeling of fullness. Movement of food through the stomach is also slowed down to make people feel full for a longer duration. As a result, they eat less.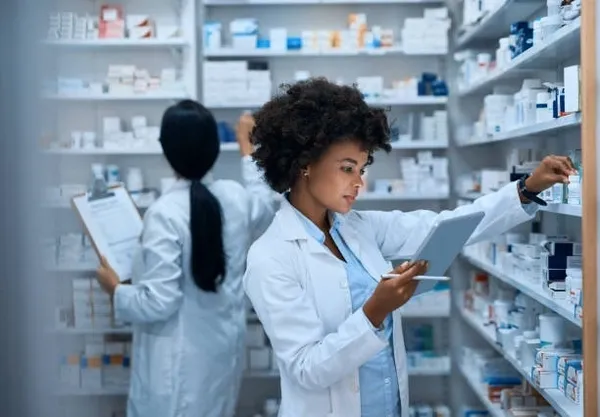 Am I a Good Candidate for FDA-Approved Weight Loss Pills?
We recommend consulting with a a trained, licensed, and experienced weight loss doctor  to determine candidacy for weight loss pills or injections.. Obesity is a chronic medical condition and therefore it is very complex and there amy be other factors to investigate or address in other for you to lose weight successfully. No matter what the circumstances may be, avoid self-diagnosis and treatment. Instead, consult a trained, licensed, and experienced weight loss doctor who can guide you accordingly. 
Once you schedule a consultation with ChiomaOkafor-Mbah, MD, dipl.ABOM, she'll start by inquiring into your lifestyle, medical history, conditions (if any), symptoms (if any), family history, diet, exercise habits, drug use, and other details. This information will help her understand whether you're a good candidate for weight loss medication. 
Generally speaking, weight loss pills and/or injections are reserved for patients who haven't responded well to diet and exercise changes. Your body mass index (BMI) must be over 27 with an obesity related condition. This means that while you're not obese, you have a serious medical condition linked to obesity (high blood pressure, diabetes, etc.). If your BMI is over 30, you're obese, i.e., you have excess body fat. This means you have a higher chance of qualifying for weight loss medication even if you do not have any significant medical conditions.